This section you will find ideas on places to visit in and around hotel arranged in geographical direction from the town. These visits can normally be completed in a day. You may prefer to organize your own itinery usingcombinations on any of the different points of interest indicated in this section ; the possibilities are many.
---
Ko Si Chang (Recommended)

Chinese Temple
The temple is much revered by the Chinese who visit the shrine in great numbers at Chinese New Year. From the pier, walk 5 minutes up the low hill until you reach the temple staircase. Be ready for a very steep climb!! It leads you to the top of the shrine where there is another replica of the Buddha's foot print. The view down over the island interior and surrounding coastline is wonderful. From the foot of the temple, walk another 10 minutes. It will bring you to the north of the island and to Hin Khom (known as round stone beach). A kilometer further on follow the sign to Tampang Beach. This is the best beach on the island.
The next attraction on the main road is the ruins of the King's palace. This was the summer palace of King Chulalongkorn. The construction began in 1889 after Rama V's physician recommended Ko Si Chang as a place for rest with a better climate for his royal consort and her son. The final visit of King Chulalongkorn was in 1893.
Afterwards, the French gunships attacked the Thai Navy (in a territorial dispute) andoccupied the island from 1893 until 1907. Little now remains of the extensive palace structure. The main palace building is now located in Bangkok. Climbing the staircase which once led up to it, you will find on the left, Wat Asdang Nimitr with a chapel and a pagoda in European architectural style and a "bell rock" wrapped in cloth. It overlooks the small, shallow Tauvang Beach, a popular Thai picnic spot.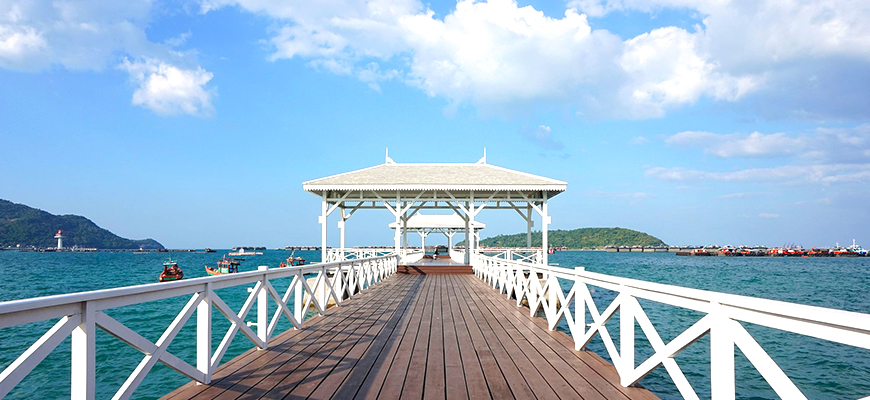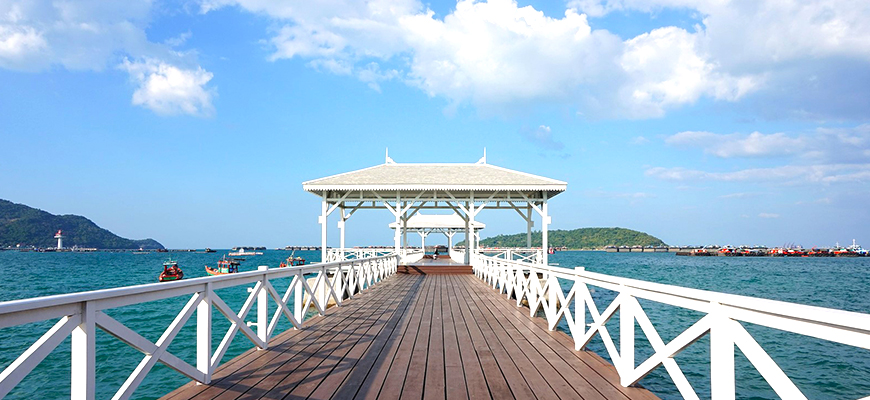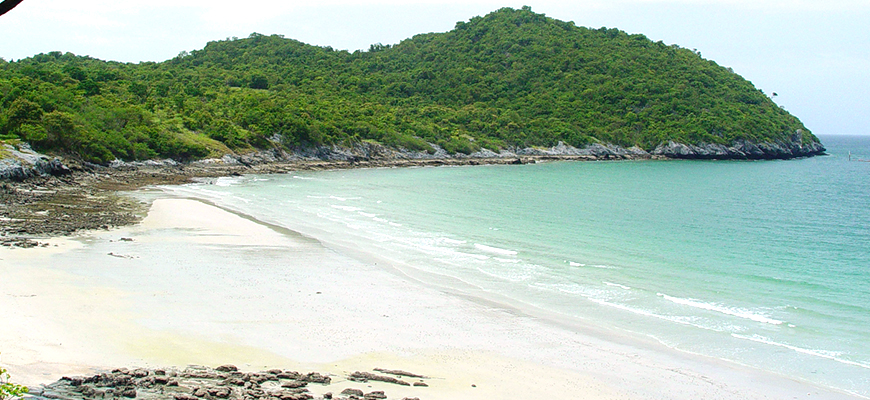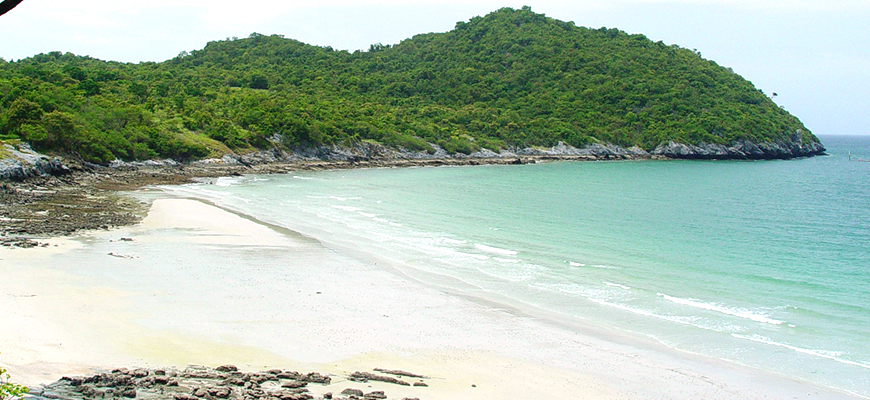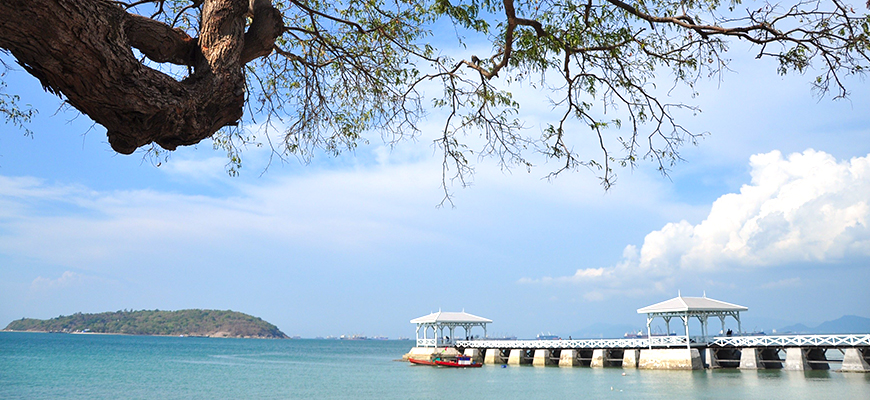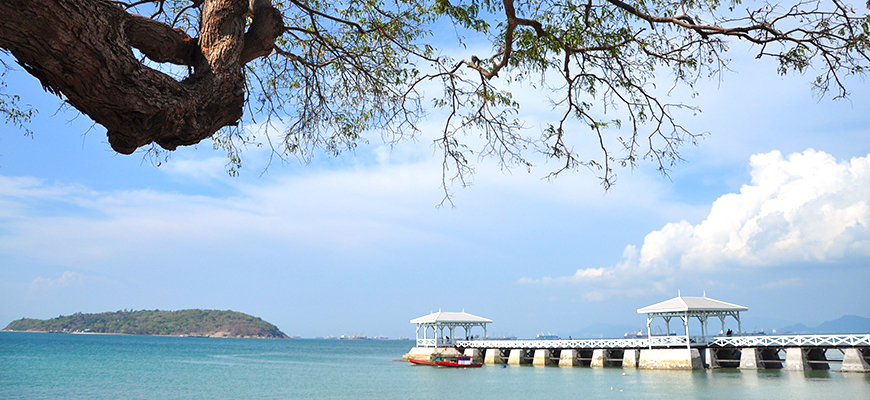 ---
Ko Loi Srimaharaja (10 minutes from hotel)
It used to be a meditation spot for monks who crossed the channel in paddle boats until King Chulalongkorn's consort ordered the construction of a temple to protect the town and a rock causeway for easy access to the temple (now a paved road). The temple is built at the top with statues of no particular aesthetic interest, but the view is great. Northwards you look towards Bang Saen, directly across the water is Ko Si Chang and southward is Sriracha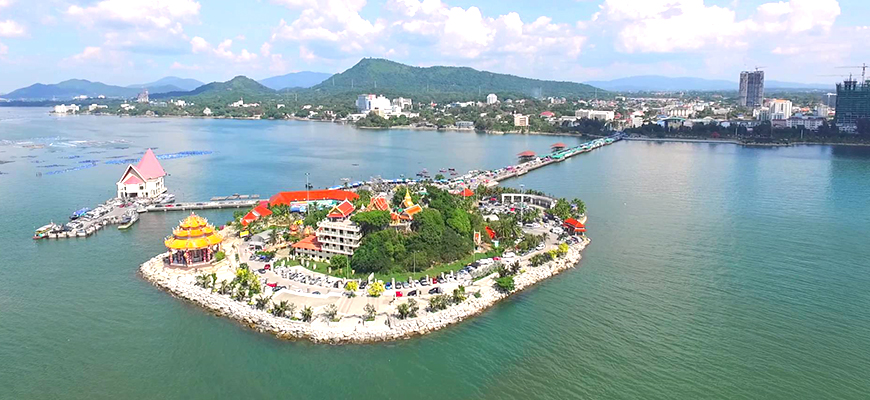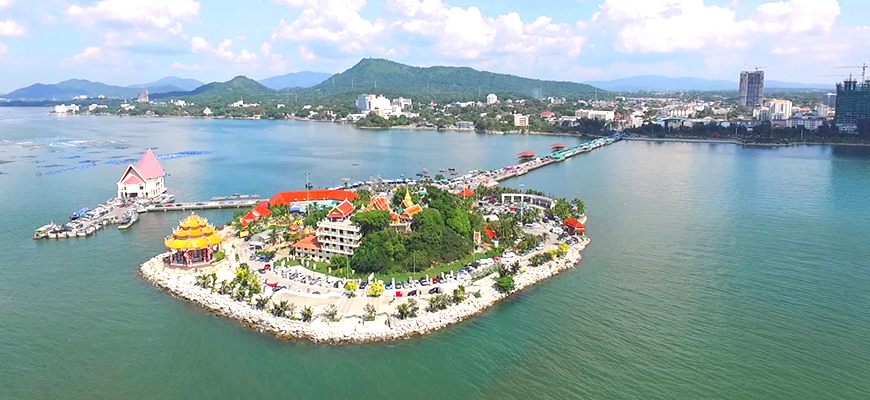 ---
J Park (10 minutes from hotel)
J-PARK NIHON MURA is community mall located in Sriracha, Chonburi Province. Soft opened in July 2013 and Grand opened in October 2014.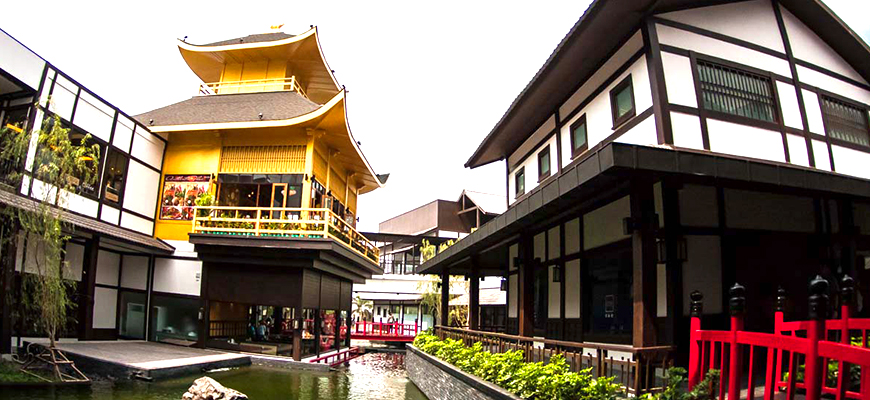 ---
Nong Mon Market (15 minutes from hotel)
Famous for its seafood products such as salted fish and squid, fish sauce, dried shrimps, etc… and their sticky rice cooked in bamboo.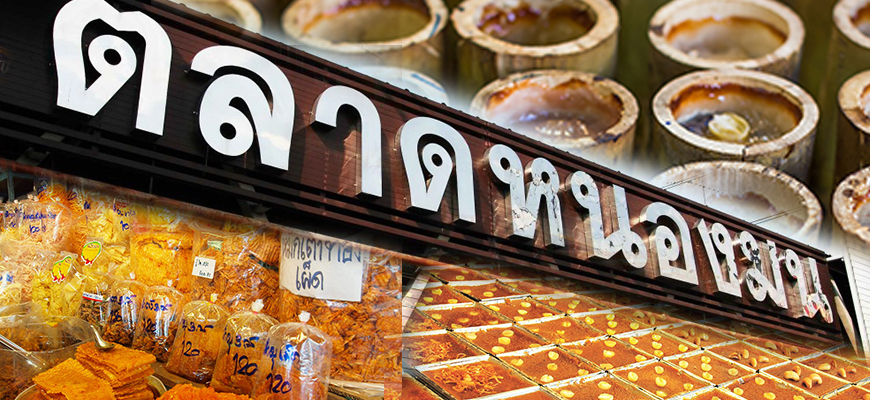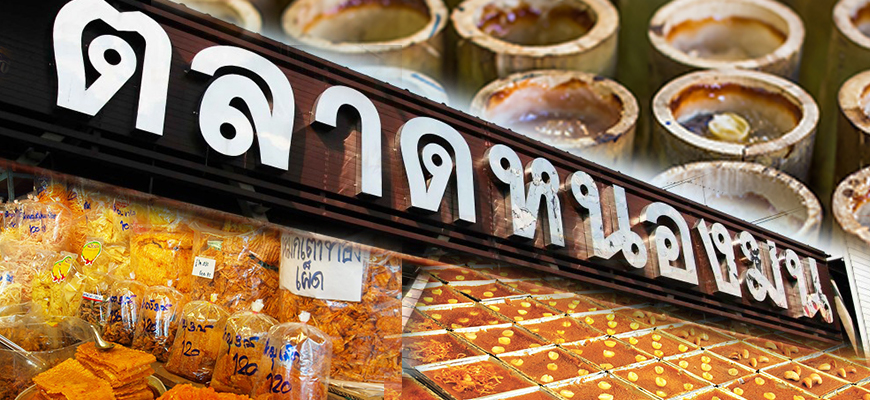 ---
Sriracha Tiger Farm (20 minutes from hotel)
Attractive new zoo and tiger farm with lots of crocodiles, also tigers, camels, deer, etc.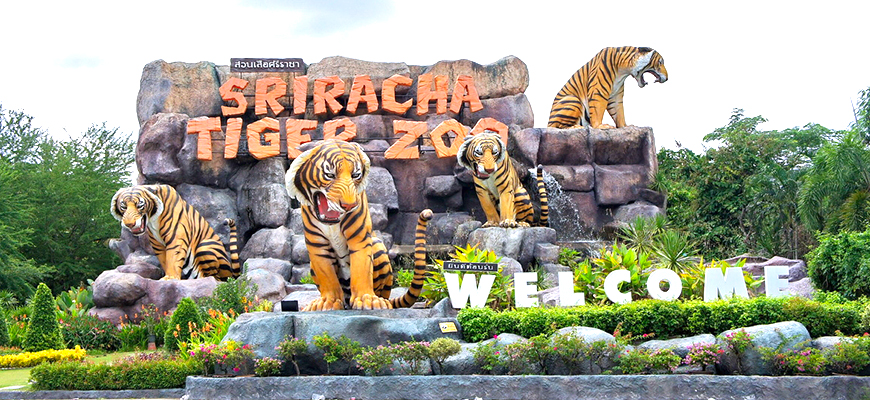 ---
Bangsaen Beach (25 minutes from hotel)
This popular beach features seafood and drink vendors, deck chair rentals and fresh water bathing.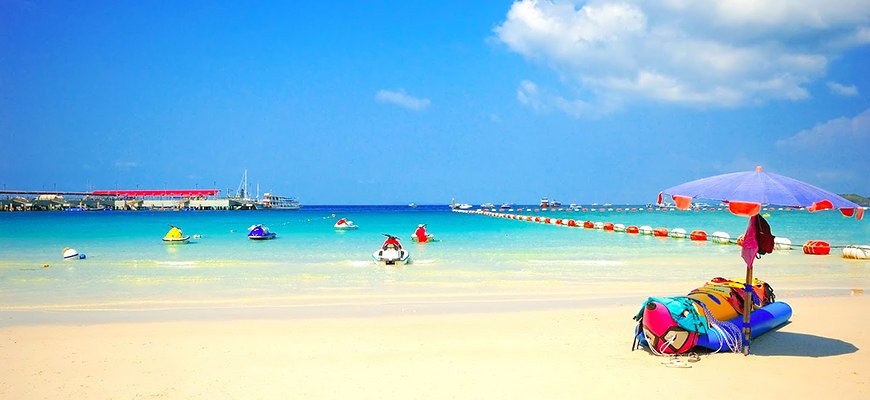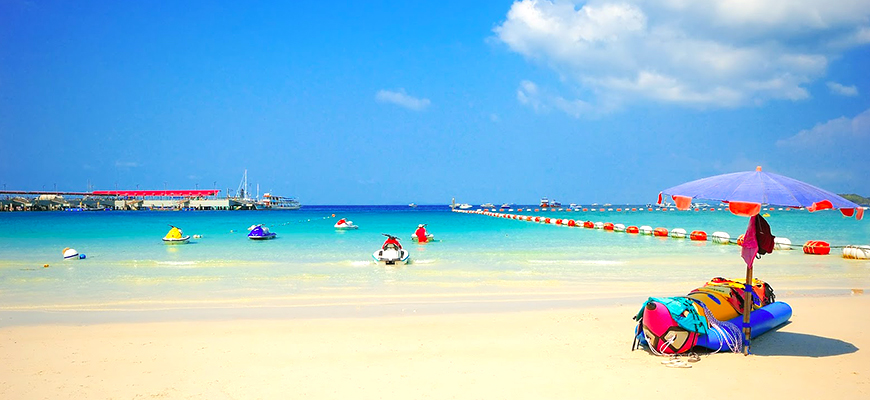 ---
Mini Siam (25 minutes from hotel) 
This miniature city offer replicas of 80 sacred places and important historical sites around thailand at scale of 1 to 25. Some examples are the Temple of the Emerald Buddha. Wat Phra Srisanpeth. Anantasamakom Throne Hill, Phra Puttha-yodfah Bridge over the River Khwae, the golden Stupa and Phimai Khmer Sanctuary.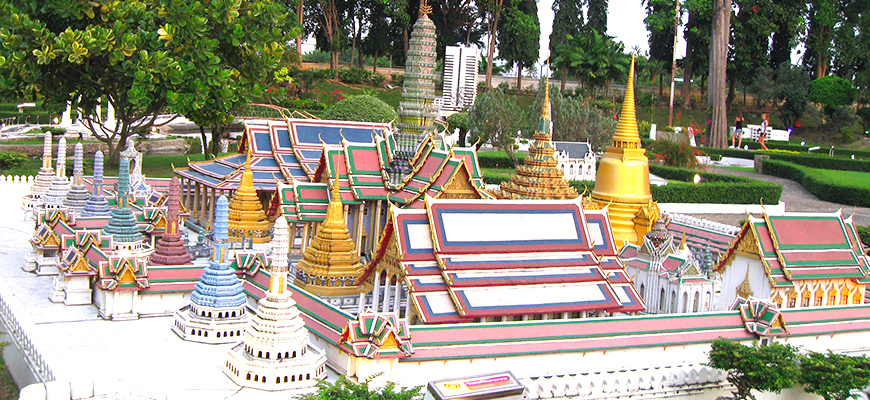 ---
Marine science Museum (30 minutes from hotel)
Burapa University. It is an institute studying the marine life in the Gulf of Thailand. It is divided into 3 parts; the museum, the laboratories and the aquarium.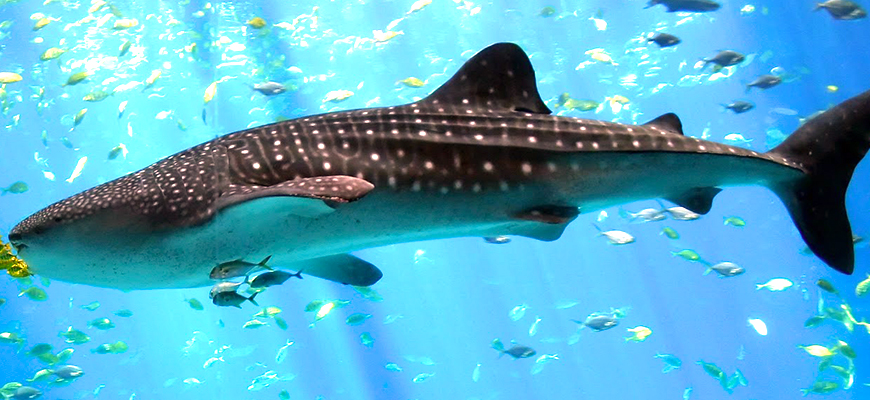 ---
Aug Sila (40 minutes from hotel)
All along the road you will see masons fashion popular mortars and pestles from local granite. They do beautiful stone sculpture. You can stop at any of them and watch them at work. You can buy or have anything sculptured for you. You need to bargain a lot, the prices tend to be dearer on a special order.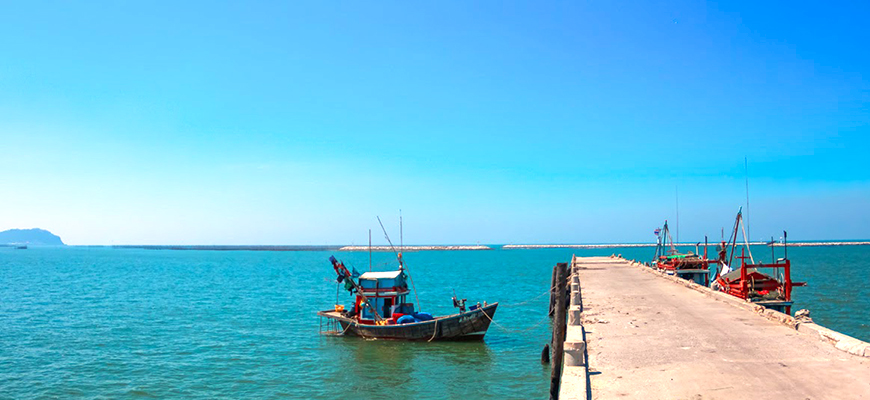 ---
Khao Kheow Open Zoo-Sriracha (45 minutes from hotel)
Animals include bears, elephants, buffalos, monkeys, snakes, barking deer, etc. The key attraction is the huge aviary. This structure cover over 200 acres and houses more than 100 different kinds of birds. Walk through it; it is wonderful for bird lovers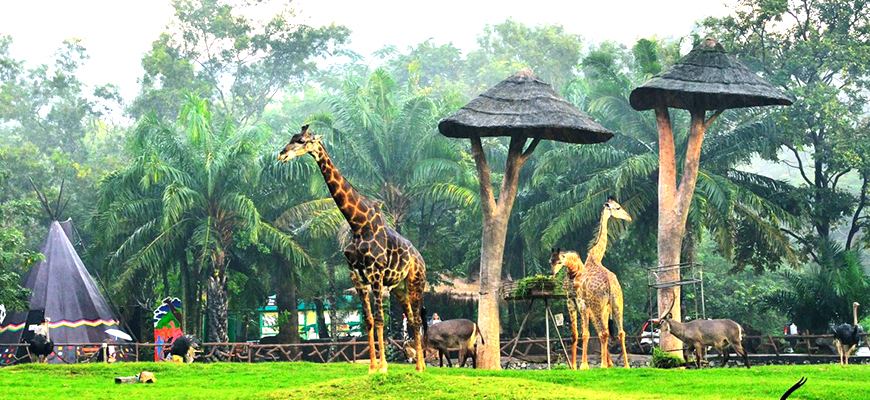 ---
Nong Nooch Village (50 minutes from hotel)
The village is set on a 600 acres beautifully landscaped park. It features orchid nurseries, a cactus garden and a man made lake. There have daily cultural shows that include numerous folk dances, traditional ceremonies, sword fighting, cock fighting, and Thai boxing demonstrations. And of course, there is an elephant show.